The blog
Lettre d'information / Newsletter Juillet 2018
Le Règlement Général sur la Protection des Données (RGPD) est entré en vigueur le 25 mai 2018, qu'est-ce qui change ?
Ce nouveau cadre juridique Européen vient renforcer et unifier la protection des données personnelles des citoyens européens. Avec la mise en place du RGPD vous avez désormais la possibilité de :
accéder à vos données, les corriger et les supprimer ;

transférer vos données personnelles vers un prestataire de services tiers (droit à la portabilité) ;

mettre à jour vos données pour garantir leur exactitude ;

être informé sur l'utilisation de vos données et la durée de conservation de celles-ci ;

retirer votre consentement à tout moment, sans porter atteinte à la licéité du traitement fondé sur le consentement accordé avant le retrait de celui-ci ;

faire une réclamation auprès d'une autorité de contrôle.

CREME DE LOURDES s'engage à protéger vos données à caractère personnel et à ne collecter et ne traiter que des données strictement nécessaires au regard de la finalité pour laquelle elles sont traitées en application du principe de minimisation des données.

Afin de vous informer sur le traitement de vos informations personnelles, nous avons mis à jour notre politique de confidentialité accessible à https://www.cremedelourdes.com/politique-de-confidentialite-et-dutilisation-des-cookies.html .
PARFUM D'AMBIANCE CREME DE LOURDES : le produit de l'été
L'été s'installe désormais avec des fortes chaleurs. Les nuits sont chaudes et le sommeil peut se dégrader.
En plus de boire beaucoup d'eau tout au long de la journée afin de prévenir la déshydratation, et d'accompagner si possible par des appareils de type climatiseur ou ventilateur, le parfum d'ambiance Crème de Lourdes apporte une sensation de fraicheur par ses très fines gouttes d'huiles essentielles bio de bergamote, lavandin, lemongrass, orange, palmarosa...
Il purifie et assainie votre espace de vie.
C'est le produit incontournable pour dissiper les émotions fortes et les pics de nervosité accumulés depuis ce premier semestre 2018.
C'est la découverte d'aromathérapie, subtile et chic, pour faire retomber la pression après une journée d'angoisse, de stress et d'ambiance lourde.
PLAQUETTE D'INFORMATION : Crème de Lourdes et Savon de Lourdes
Les bienfaits du gel musculaire et articulaire Crème de Lourdes : https://www.cremedelourdes.com/cosmetiques-gel-musculaire-articulaire-universel.html
Le produit recommandé par des spécialistes du sport et du bien-être !




Autres actualités :

Le président de la république française Emmanuel MACRON et son épouse Brigitte , reçus le 26 juin 2018 par le Pape : les sujets tels que la laïcité, le dialogue interreligieux, l'Europe mais surtout la question migratoire étaient au programme des discussions. Lors de cette journée, Emmanuel Macron a renoué avec la tradition catholique en recevant le titre de premier et unique Chanoine d'honneur à la Basilique Saint Jean de Latran à Rome.

Inondation de la grotte de Lourdes : la Gave de Pau est de nouveau sorti de son lit le 12 juin 2018 et la Grotte a été envahie par les eaux ; toutefois, cette inondation, 2 fois moins importante que celle de 2013, n'a pas provoqué de dégâts majeurs.

Pour des raisons de sécurité informatique, notre site CREME DE LOURDES se plie aux exigences numériques en déployant un certificat SSL => https://www.cremedelourdes.com/index.html

Salon Bien-être et Bio d'Auch
Retrouvez tous les produits Crème de Lourdes au Salon Bien-être et Bio d'Auch les 08 ey 09 octobre 2016.

Une attention particulière sera accordée à la présentation de son dernier produit : le gel muscualaire articulaire et tendineux à l'eau de Lourdes et aux 6 huiles essentielles bio.

La cosmétovigilance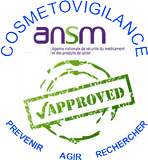 L'ensemble des moyens de surveillance des effets indésirables résultant de l'utilisation des produits cosmétiques s'appelle la cosmétovigilance. Elle s'exerce dès la mise sur le marché d'un produit cosmétique et se prolonge durant toute la vie du produit. Et même si une batterie de tests cutanés, d'activité, de contrôle est effectuée sur le moindre produit avant sa commercialisation, il n'en reste pas moins que des éventuels effets indésirables puissent naître en fonction du degré d'utilisation et des différents types de peau.


La sécurité et le bien-être du consommateur étant au cœur des préoccupations, la cosmétovigilance garde tout son sens en collectant et enregistrant les effets indésirables, en évaluant les relations de cause à effet, en détectant les signaux et les alertes, en prenant des mesures préventives ou correctives ainsi qu'en réalisant des études concernant la sécurité d'emploi des produits cosmétiques.



L'équipe Crème de Lourdes est à l'écoute tout au long de l'utilisation des produits Crème de Lourdes. Si une réaction nocive et non recherchée se produit dans les conditions normales d'emploi, il ne faut pas hésiter à nous en parler. La fiche contact permet à un consommateur de nous prévenir si celui-ci constate un effet indésirable afin que nous puissions apporter une explication à cette réaction et aider le consommateur concerné.


Bonne année 2015
L'équipe Crème de Lourdes vous souhaitent de joyeuses fêtes et une bonne année 2015.
Quelle soit riche en émotion et en sensation cosmétologique.



Le Chéquier Vert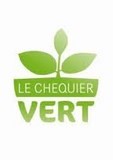 Qu'est ce qu'un Chèque vert ? Un cadeau développement durable, chèque cadeau écolo. Leur slogan "joindre l'utile au durable".
Le Chéquier Vert est un bon d'achat destiné à l'achat de produits et services plus respectueux de la santé et de l'environnement. C'est un coup de pouce pour joindre l'utile au durable !

Un chèque cadeau dédié aux produits et services éco-labellisés, utilisable sur des milliers de produits dans des domaines aussi variés que l'alimentaire, le cosmétique, l'habillement, les déplacements ou les loisirs

Un réseau de partenaires national pour une idée cadeau originale ! Le site : www.lechequiervert.fr

Souhaitant être affilié à ce reseau, Savon de Lourdes va se rapprocher prochainement de cette société pour connaitre les modalités d'affiliation et d'utilisation de ces chèques verts sur notre site. A suivre !

Biodiversité 2015
La biodiversité représente la variété de la vie qu'il y a sur Terre ainsi que les modèles naturels dont le monde est constitué. Pour se démarquer l'innovation de l'industrie du cosmétique fait appel à la biodiversité, source riche en ingrédients naturels. la création d'un nouveau produit a des conséquences sur les écosystèmes, mais aussi sur les pays et les populations.

Le commerce équitable, la déforestation et la disparition des espèces, le développement durable, la rétribution équitable et juste des populations des pays en voie de développement, le respect des savoir-faire traditionnels des populations locales, le partage équitable et juste des populations des pays émergeants, la conservation de la biodiversité, sont autant de thèmes abordés lors des conférences du monde entier sur la biodiversité.

Le baromètre 2014 de l'Union pour le commerce biologique éthique (UEBT), dévoilé à Paris le 08 avril 2014 met en évidence une augmentation régulière de la sensibilisation des pays à la biodiversité depuis 2009. Parmi les pays interrogés, États-Unis, France, Grande-Bretagne, Allemagne, Colombie, Brésil, et Vietnam, les sondés souhaitent que les sociétés dont les sociétés de cosmétique adoptent une politique de sourçage des ingrédients.

Quelques enseignements de ce baromètre :
La majorité de sondés estime qu'il est important de contribuer personnellement à la préservation de la biodiversité : 83 % des Français, 98 % des Brésiliens et des Colombiens, 61 % des Anglais, ...

80 % des consommateurs souhaitent que les entreprises prennent en compte le respect des populations des pays où sont produits les ingrédients quand ils achètent un produit cosmétique.

Les sondés estiment important que les entreprises pratiquent des politiques de sourçage des ingrédients respectueuses de la biodiversité : 97 % au Brésil et en Colombie, 89 % en France, 67 % au Royaume-Uni, ...

88 % des consommateurs (jusqu'à 97 % dans les pays émergents), attendent que les entreprises les informent des actions concrètes menées en faveur du respect de la biodiversité.

88 % des personnes interrogées veulent des preuves de cet engagement, notamment au travers des labels.

Crème de Lourdes s'engage à toujours dévoiler la source des ingrédients contenus dans ses produits cosmétiques et à préserver la biodiversité tout au long de son processus de recherche, de développement, d'approvisionnement, de fabrication et de commercialisation des produits Crème de Lourdes.

Et vous que pensez-vous de la biodiversité ?



Pôle de compétence en Midi-pyrénées : le bien-être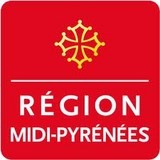 Un site internet dédié aux acteurs économiques du secteur du bien-être en Midi-Pyrénées www.bien-etre-mipy.com

Royal Jelly... natural with exceptional properties treasure
Royal Jelly is a concentrate of vital nutrients, acid, sweet and hot taste, whitish in color and gelatinous consistency. It is secreted by the pharyngeal gland of young bees. This fragile and unstable substance is transmitted from mouth to mouth, the working bee, to the Queen.

It allows the Queen to live 40 times as long as worker bees either 4 to 5 years against 5-6 weeks for worker bees.

Even if the composition of Royal Jelly is not fixed during the development of the larva, it contains mainly:
water: 65%

protein: glutamic acid, Serine, Leocine... it is the main component close to those of pollen

free amino acid 20: Inositol, Leucine, Proline... in large quantities, these constituents of proteins are immediately assimilated

the minerals and trace minerals: potassium, sodium, magnesium, calcium, copper, iron, phosphorus, Silicon, sulphur

vitamins: concentrated vitamins including the B5, B6 (in quantity more important than in the pollen), B3, E, ascorbic acid...

FAT: scarce in Royal Jelly, they vary depending on the age of the larva of Queen with her does not exceed 10-15%

sugars: in small amounts in jelly

antibacterial, antifungal and antigerminatives properties hydroxydecenoic acid

and many other components (2%) still completely unknown.

The composition of Royal Jelly is not fixed during the development of the larva. Frosts of trade consist of jelly harvested in bulk in Royal cells on the fourth day of the evolution, jellies distributed at different larval ages are therefore mixed.

In addition to the miraculous benefits of the pure royal jelly which helps the body fight infections, it is used in cosmetics to combat aging of cells.

A prodigious dermatological potential, Royal Jelly enhances the anti-oxidant capital of body and remains an active ingredient of choice to take care of the skin. It helps to hydrate and stimulate the skin. It adds brightness and freshness to the skin. It is nutritive, healing, revitalising and increases vital energy of the cells.

The cream of Lourdes team increases its research and development on a new range of cosmetics base bio Royal Jelly harvested between April and July, a traditional, artisanal and especially local way, preserving its fraicheu.

And you think you of royal jelly in cosmetics?



Oil Palm in cosmetics: boycott or support?
The oil palm, whose fruits occur several times a year, during more than thirty years, the tree that produces oil palm. This production contributes to the economic development of several producing countries, most emerging: Malaysia, Indonesia, Colombia. It integrates into millions of food products and cosmetics in the world. The Organization of this culture is not attached to major industrial groups which are only buyers. The main production revolves around small planters grouped into cooperative. Thanks to this culture, these men and these women, around 5 million, can live and their income pushes poverty in these rural areas.

Unlike other oils, palm oil is 100% GMO-free.

After several campaigns against the intensive cultivation of palm oil, the World Fund for nature, WWF, opposes this boycott by invoking the vital need of income for these producers families of oil palm. To counter these votes more or less well intentioned and informed, the RSPO, Roundtable on Sustainable Palm Oil, promotes the production and sustainable utilization of palm oil through co-operation throughout the production and distribution chain. Its specification forced farmers to respect tropical biodiversity, endangered species and fight against deforestation. Organic certification emphasizes traceability, preserves eco-systems, guarantees the deforestation and certifies the natural quality of palm oil while preserving the flora and fauna in these countries of planting.

Despite the comments from business buying an ethics by refusing to Palm oil in their product, most experts agree however, that Palm oil:
is the richest in antioxidants,

is the only balanced oil saturated and non-saturated,

is rich in unsaponifiables and anti-cholesterol,.

has more satiety anti-obesity effect

contains of tocotrienols...

And you, what do you think of palm oil?

SOAP in Lourdes water which irritates the sanctuaries
In November 2012, following the publication of an article in the Next release beauty pages, the magazine of the daily Libération, a journalist with the newspaper La Depeche du Midi approached shrines which are are immediately offended to learn that a small regional company had the idea of selling beauty products spring water from the grotto of Massabielle-based onlinedeemed miraculous. Shrines sent a warning message to the site.

A care cream that turns into hair to scratch. Our company is drawn the wrath of the sanctuaries of Lourdes who administer the site of pilgrimage in the Hautes-Pyrénées, marketing on the Internet of cosmetics based on spring water from the grotto of Massabielle, where the Virgin Mary appeared to Bernadette Soubirous. SOAP sold at 12.40 euros, robe (99.90 EUR) passing through the shampoo, shower gel, Sun cream or bath towel, our site cremedelourdes.com has developed a comprehensive catalogue of which we boast the merits in relying on reputation religious water of the cave but also electromagnetic, biochemical and psychosomatic real cosmetic properties high-end.

Our SOAP cream of Lourdes diffuse a wonderful feeling of well-being, while the shower to release bodily tension. Our cosmetics brand has become the European leader in spiritual cosmetics range and our products are exported on five continents.
The shrines immediately sent us a warning reminding us that the commercial exploitation of the water of the grotto, often referred to as water of Lourdes, is strictly forbidden and contrary to the Catholic faith. We received the order to remove the images, text and links belonging to the official website of the Marian city administrators, who committed no lawsuit.  We heard their anger and we performed within 24 hours without discussing. So far, we have sought dan sun second time meet the shrines in order to explain our approach, our desire to disseminate information without denying sources. Unfortunately, their leaders have been unwilling to respond do y even acknowledge receipt of our request. Too bad!
After the press service of the AFP has contacted us, all the national press, West-France, Le figaro, Le Monde, Libération, Le Point, Southwest, TF1, EUobserver, France Bleu, RTL, Sud Radio,... took the elements of the AFP. A buzz that lasted 10 days.

In a report of FR3, shrines, accustomed to the commercial excitement surrounding the grotto of Lourdes, found this time that these "merchants of the temple" had gone too far. A feeling that share some shops which, although comparing religious souvenirs all kinds, deny trying to monetize the water from the cave. "It is not very correct to take advantage of the reputation of the shrines", laments a shopkeeper. Another Manager of boutique top swear loudly: "ever, I will sell it!»
We find that the testimonies of some traders are meaningless when one knows the business of 200 Lourdes souvenir stores that its decades of years in this market.

And you, what do you think?

Nos partenaires
LE COMPTOIR DES PHARMACIES
1001 PHARMACIES
DOCTIPHARMA

AU PERE DE FOUCAULD
Shop memory heavy cream
The Blog rules
Do not write comment discriminatory.

Heal spell.

Meet the author and other bloggers.

Offensive expressions are strictly prohibited.

Do not choose nicks coarse.

Focus on the good mood and the relevance of the comments.

Be concise and understandable by all.

Do not make advertising.

Do not post a comment completely unrelated to the topic.
The blog is above all a place of information, the Directorate reserves the right to delete all comments not conforming to these rules.




Institut bien-être et énergie