Candle cream of Lourdes
Selection of Lourdes candle cream
Lourdes ® cream has selected a local manufacturing, welfare candle, 100% natural which the virtues soft and deep, calming and relaxing the mind, gently combine with the cream of Lourdes ® products.
This artisanal candle is only composed of oils 100% vegetable, natural pigments, water of Lourdes and a cotton wick.
Moulded and shaped one by one, each candle is a unique piece in its blend of colours and crystallization.
A slow cooling of the mixture of oils heated in a double boiler with solar energy, brings authentic effects and ecological dimension.
Lourdes ® candle cream comes in:
* pack of 4 white candles with dimensions 20cm x 2cm
* pack of 4 white candles to the 6cm x 4cm size
Network Internet heavy cream
The water of Lourdes: spring water from the Grotto free and accessible to all
All cream of Lourdes with the SOAP of Lourdes ® products contain the spring water from the grotto of Lourdes.
Knowing that Lourdes Water is free and free access to all, taking account of this water in our Lourdes ® cream products does not enter their cost of returns.
It is graciously added in all our cosmetics and body hygiene.
Les Caractéristiques Biochimiques De L'eau De Lourdes
L´eau de Lourdes est une eau naturellement structurée, vitalisée, ionisée, dynamique, magnétique. Elle s'écoule à une basse profondeur terrestre et s'enrichit par le champ magnétique de la terre. Froide, elle garde sa capacité d'attraction.

Cette eau alcaline, ionisée naturellement, contient des petits groupes d'atomes permettant ainsi une excellente assimilation par le corps et agit comme un véritable nettoyeur de l'organisme. Elle procure une meilleure hydratation et aide à dissoudre les déchets solides et les toxines accumulés dans le corps au fil des ans.

Ses cristaux d'eau, remplis d'énergie, vibrent et transportent des minéraux au potentiel dynamique. De part ses qualités énergétiques et vitales, elle émet une puissance électromagnétique lui conférant une action constructive et attractive, favorable aux échanges et au renouvellement des cellules. Cette eau, alcaline et magnétique, est une source d'antioxydants qui contient une abondance d'électrons servant à neutraliser les radicaux libres dans le corps.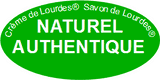 Informations importantes
Les informations sur les bougies aux huiles essentielles présentées sur cette page ne sont qu'à titre informatif et ne saurait en aucun cas engager notre responsabilité.

Ils ne sauraient en aucun cas remplacer les conseils d'un médecin.

Pour toute utilisation thérapeutique ou si vous souhaitez obtenir plus de précisions sur les bougies aux huilles essentielles, veuillez consulter votre médecin traitant.