Intimate hygiene toilet
Intimate toilet cream of Lourdes: Lourdes Water
Properties:
Lourdes toilet respondent cream is a real care for the intimate parts of the body. Made from spring water from the grotto of Lourdes, recognized for his psychosomatic and spiritual activity, the cream of Lourdes toilet intimate brings a calming while now the hydration of the skin.

The cream of Lourdes toilet intimate natural and exclusive exudes a fragrance sweet and fresh, which alone, broadcasts a wonderful sensation of well-being, of purity and cleanliness.

Lourdes toilet respondent cream contains a synergy of active ingredients that soothes and moisturizes.

This unique beauty cream de Lourdes toilet respondent, its kind product, is a real source of benefits for the body and soul.

Tips:
For women, vaginal and vulval flora consists of protective bacteria and it must be respected. Excess or improper hygiene can interfere with it and cause infections.

For men, two areas are preferred: hairy areas in particular the armpits and pubis with delicacy for the latter but without exaggeration because the body has its own system of self-cleaning. An excess of cleaning products can interfere with this ecosystem and cause various symptoms: cuts, chapped skin, chronic irritation and small red dots...

Application:
The cream of Lourdes toilet respondent:

Apply the cream of Lourdes toilet intimate daily (2 times per day max) on a cleaned skin by gentle massage.

After washing, be sure to dry the area well to minimize moisture.

Wipe the tip after use and always close the cream of Lourdes toilet respondent bottle after use.

Lourdes toilet respondent cream is a product not tested on animals.

Main ingredients of the cream of Lourdes toilet respondent:
purifying water softening organic Calendula, Aloe Vera moisturizing Bio, Sage water and spring water from the grotto of Lourdes.
Presentation:
Bottle tube cosmetic cream de Lourdes toilet respondent plastics PP with capsule inviolable service
Distribution:
Network Internet heavy cream.
Toilet intimate for children
Even though newborns are covered with vernix, waterproof white substance that protects their skin from external aggressions, cleaning the folds should be made daily. We must think to withdraw for each change of stool residue in wrinkles including between small and large lips of babies. Using cotton dampened with water or a suitable cream, must be cleaned delicately and gently folds, lips and vulva of the infant.

It is also important to teach the children to wash from their earliest age. Although the anatomy of a girl is not that of a woman, the intimate toilet must be every day.

The child can begin to wash only about 3 or 4 years. We must however accompany the first few times and gradually let it wash itself including its hygiene. Need to first ensure that the child correctly wipes after each toilet. Learn the right moves early allows the child to gain autonomy, insurance, to discover and know his body, to take care of her private parts, and to protect themselves from infections such as the Vulvitis. Change panties daily and washing hands after going to the toilet remain crucial to ensure basic hygiene.
Toilet intimate for women
Les bactéries protectrices formant la flore vaginale et vulvaire permettent d'apporter une hygiène naturelle et équilibrée des parties intimes de la femme. L'éco-système de la flore vulvo-vaginale repose sur une acidité spécifique et sur la présence majoritairement de bacilles de Döderlein.

Mais cet équilibre reste fragile. Plusieurs facteurs peuvent venir déséquilibrer cet environnement, favoriser l'apparition de germes et provoquer des infections : manque d'hygiène, excès de frottement, hygiène intime excessive, usage de produits inadaptés, maintien de zones trop humides ou trop sèches...

Pour disposer une flore saine, des gestes, des attentions, des comportements, des règles et des habitudes peuvent préserver le système naturel de cette région du corps féminin :
se laver les mains avec un savon avant la toilette intime,

se laver au minimum 1 fois par jour,

ne pas se laver l'intérieur du vagin,

nettoyer les lèvres, la vulve et le capuchon du clitoris en surface,

se laver à mains nues et non aux gants de toilette,

dissocier le lavage de la région vaginale de celle anale, porteuses de plus de germes,

éviter les douches vaginales,

ne pas utiliser les produits antiseptiques, les produits contenant des parfums et des colorants, les produits et accessoires décapants,

limiter les bains qui assèchent la peau,

se sécher minutieusement et avec une serviette douce et à usage unique,

ne pas garder sur soi un maillot mouillé,

mettre des sous-vêtements adaptés, en coton, secs et les changer une fois par jour,

éviter les pantalons et les collants trop serrés, les strings,

laver les sous-vêtements à 60 degrés minimum,




s'essuyer correctement lorsque vous allez aux toilettes,




désinfecter et recouvrir de papier toilette la cuvette des toilettes,




se rincer abondamment après avoir nagé en piscine ou en mer,




changer de tampon hygiénique plusieurs fois par jour,




ne pas utiliser des protèges slips de façon régulière,




éviter les déodorants intimes,




...
Toilet intimate for men
The men also should not neglect their hygiene. The virility of males will be not initiated if it brings attention to its hygiene. But attention to the excesses of the rehearsal showers that accentuate the risk of itching, redness, cracking, chapped skin. The human body with its own eco-system of cleaning, it is recommended to avoid the abundant accumulation of cleansing products with aggressive ingredients.

Wash the entire body on a daily basis, rinse and dry to remain a good balance for men. Cleaning with softness of the intimate parts and hairy areas will complete a degree of quite respectable cleanliness. Let the water with or without SOAP is enough to release the body of the tensions of the day.

A simple shower, without undue friction, refreshes the mind and body. As for the women, the choice of underwear, cotton preferably comfortable, reinforce the hygienic quality and decrease the risk of little pleasant strong smell.

Toilet intimate for the elderly
Les seniors ne doivent pas négliger leur hygiène intime. Il est un facteur de bien-être autant moral que physique, et permet à ces personnes de se relaxer mais aussi d'observer leur corps et d'être un lanceur d'alerte d'un mal-être.

En fonction de l'autonomie de la personne, il faut songer à respecter les habitudes et ne pas imposer un protocole trop directif et impersonnel. Ce moment permet au senior de maintenir une bonne image de soi, de prolonger une intimité, de surveiller l'état de sa peau et de stimuler un dialogue, des gestes, une capacité à recourir à des gestes d'hygiènes.

La personnalisation de la toilette intime accentue l'estime de soi et instaure une confiance dans le cas où c'est une tierce personne qui lave la personne âgée.
Institut bien-être et énergie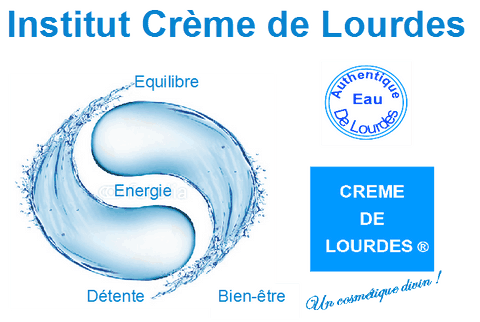 Boutique
Creme de Lourdes ®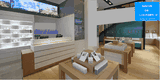 0%
mineral oils

Silicones

perfumes or synthetic colours

GMOS

Parabens

phenoxyethanols

glycol ethers

aluminum salts

chemical sunscreens


test on animals
100%
authentic

natural

certifiable bio

traditional

made in France

unique

Aloe vera bio

Argan oil

organic sweet almond oil

recyclable

eco-responsible
All cream of Lourdes with the SOAP of Lourdes products contain the spring water from the grotto of Lourdes.

Knowing that Lourdes Water is free and free access to all, taking account of this water in our cream of Lourdes products does not enter their cost of returns.

It is graciously added in all our cosmetics and body hygiene.